Smart Dashboards / Health (Static Dashboard)
WLSDM has an integrated health monitoring module. This module contains:
Health Dashboard
Health Changes Notifications via EMAIL and SNMP (Alert and Clear)
Health Dashboard
First, Health Dashboard doesn't needs an configuration. All module dynamically configured and built up by WLSDM
Health Dashboard can monitor:
Servers State and Health
Deployments State and Health
Data Sources State and Health
JMS State and Health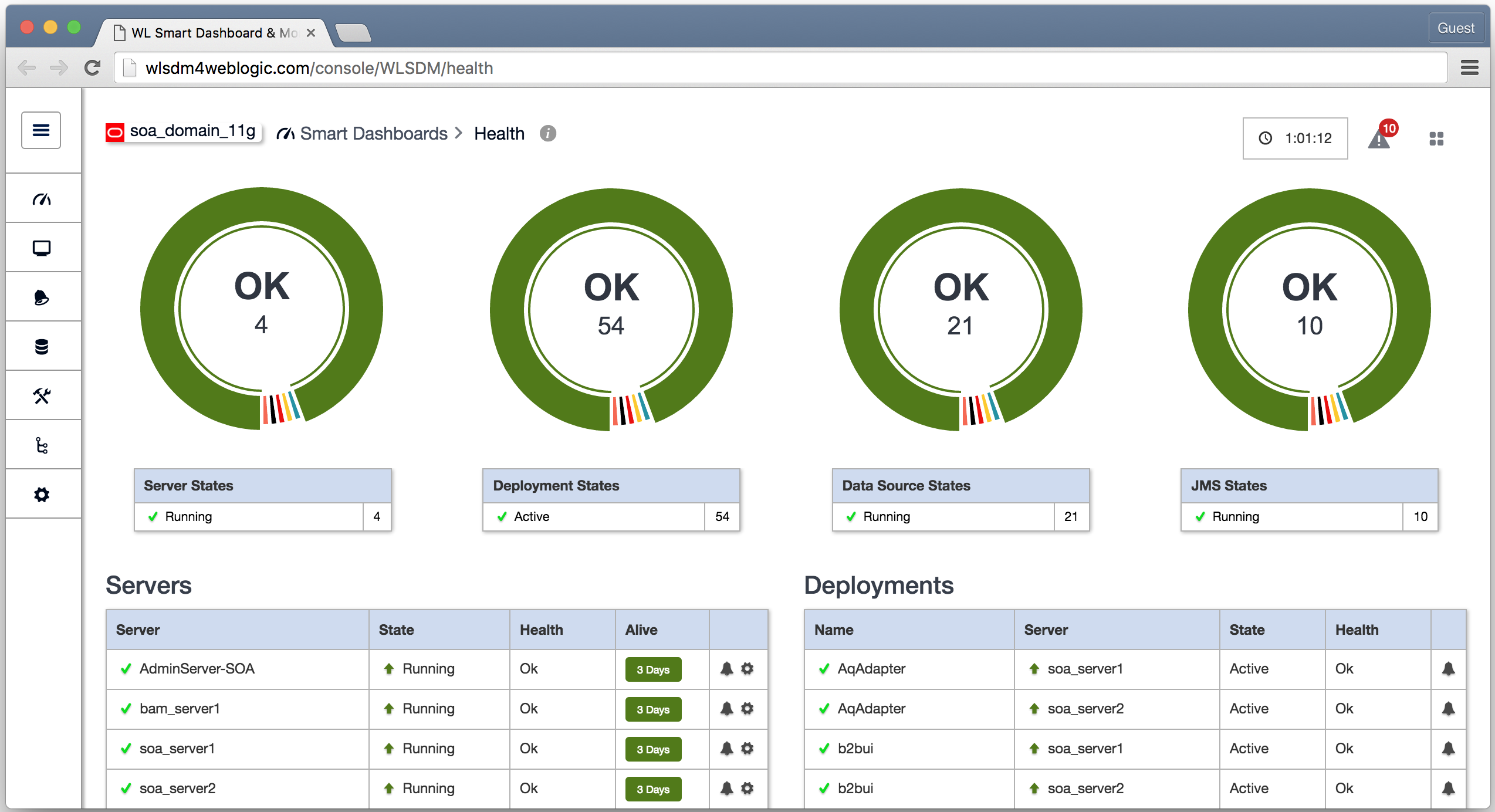 Email Notifications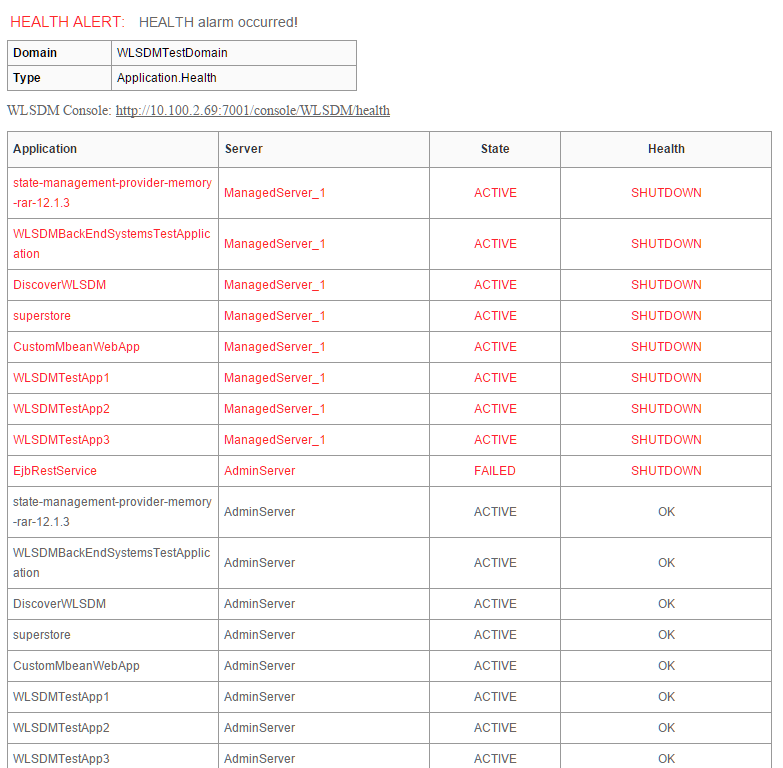 Page Configuration
Via page configuration menu you can change:
Server tile perline (min: 1, max:12)
Monitoring tables (Deployments, Data Sources, JMS) per line (min: 1, max: 3)
Show / hide monitoring tables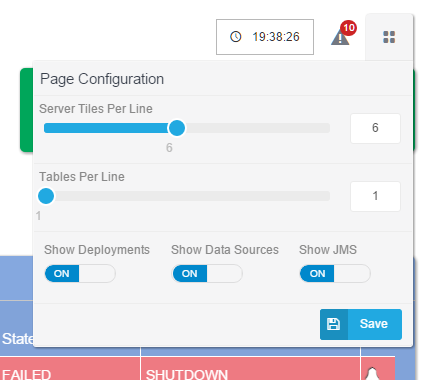 If you don't want to notifications about an asset, just click to bell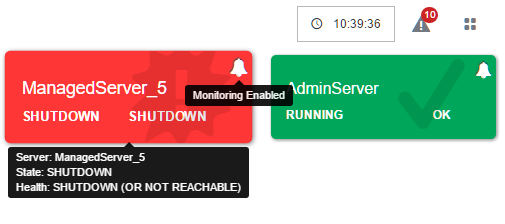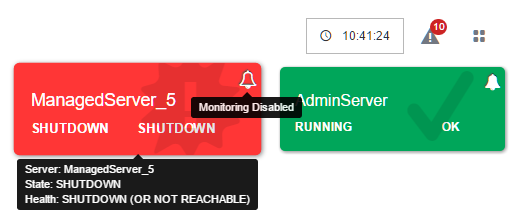 To turn ON / OFF all notifications: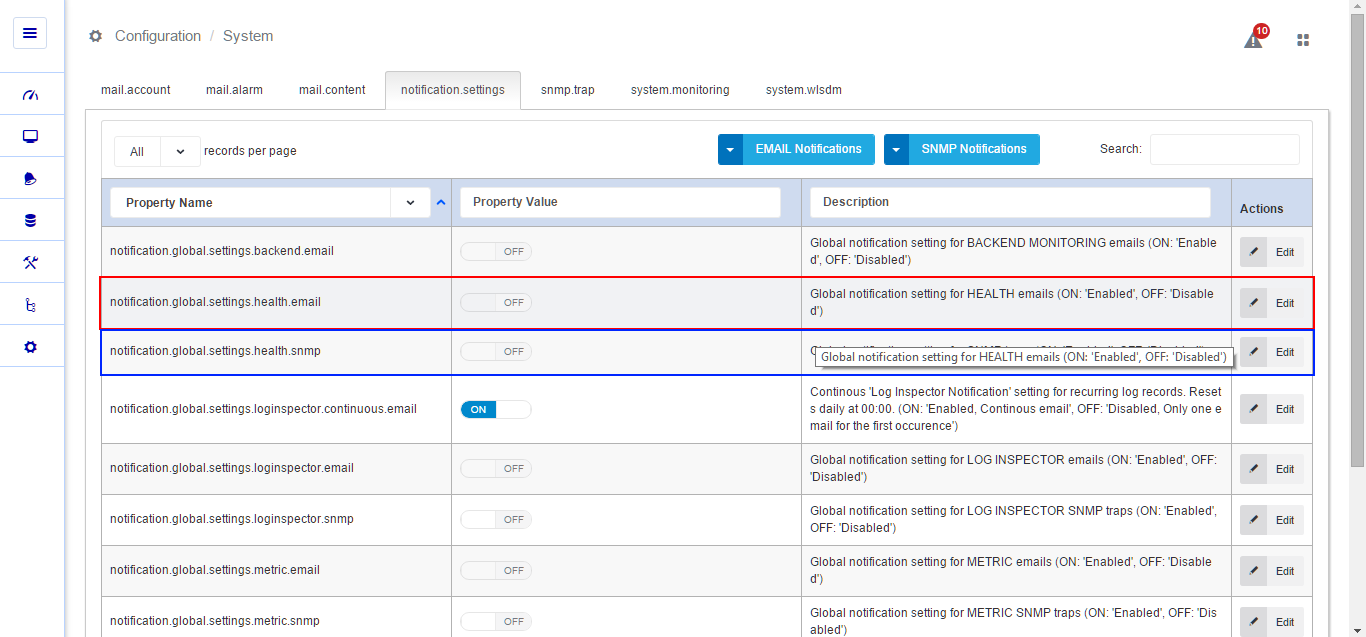 To check out other features: wlsdm.com/download/
WLSDM is a WebLogic Server conslole extension. So we call it native monitoring.
WLSDM installation takes just minutes and completely free in WebLogic development mode! Try it now.
To your advice and questions: community.wlsdm.com
WebLogic Server Health Status: WLSDM Smart Dashboards. Easy, fast and responsive monitoring & diagnostic.
WLSDM WebLogic Monitoring Tutorials