Managing 100 plus standalone and cluster Oracle FMW instances comprising of SOA Suite, Oracle Service Bus, ADF, WebLogic spread over 200 plus servers can be an excruciating affair for any team.
At Emerson Electric Co our team of eight provides hosting and administration services pertaining to Oracle Fusion Middleware platform to our business units and divisions. Our round the clock services comprise of installation, performance tuning, troubleshooting and maintenance of enterprise grade highly available FMW instances. We also provide 24 * 7 administration related operational support to our middleware customers who are spread across multiple time zones and geographies around the world.
Given the large footprint and technical complexities, guaranteeing close to 100% uptime for our FMW platforms calls for a dependable, real time and state of the art monitoring solution. This is where we put our trust on WLSDM and were surprised by what this great native WebLogic monitoring solution had to offer!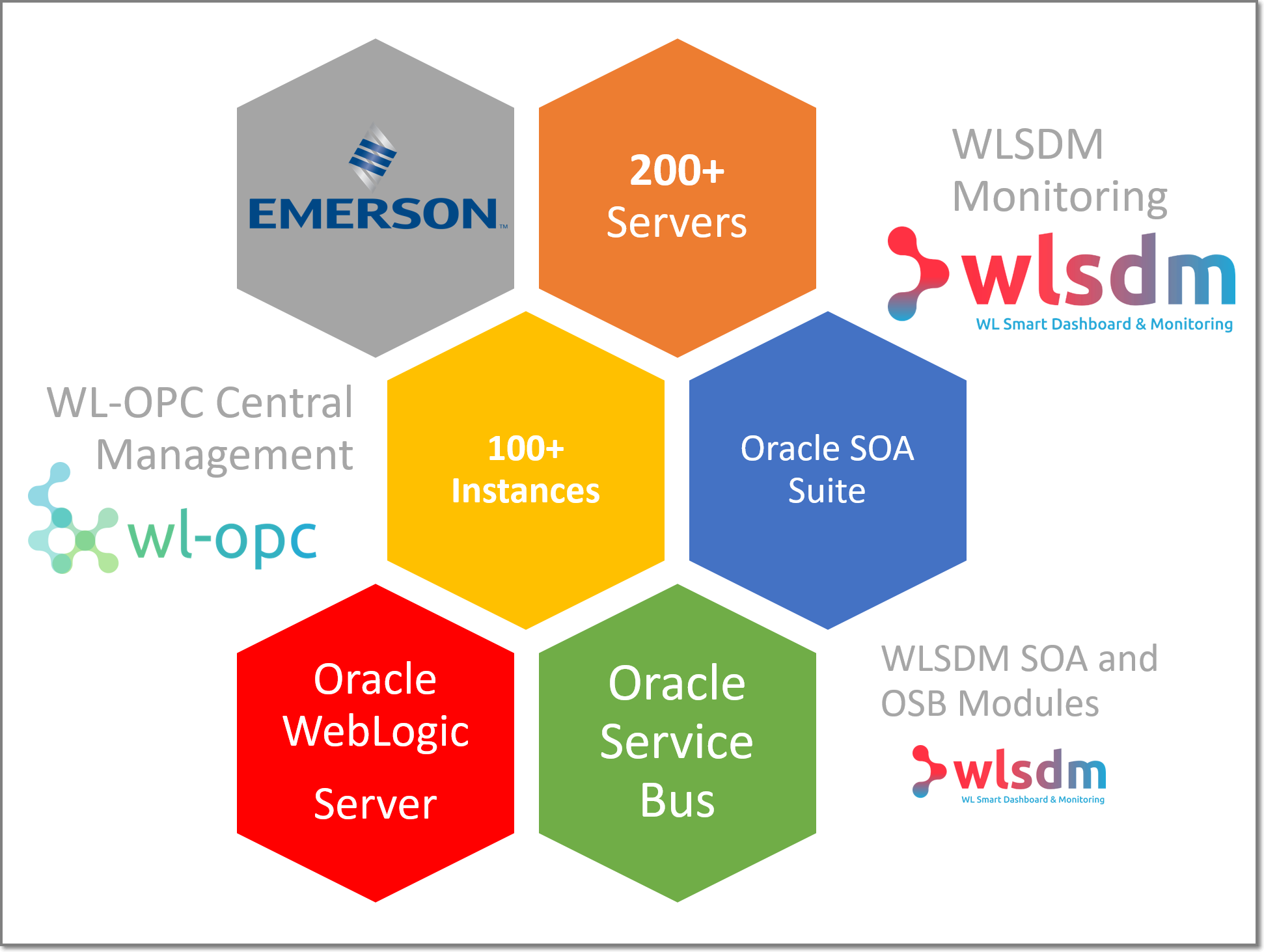 WLSDM is a WebLogic console extension that enables monitoring for WebLogic MBean metrics. It is very easy to create alarms and notifications by using WLSDM metric browser. WLSDM can store any WebLogic metric values historically and can generate graphical reports. To begin with the WLSDM installer size amounts to few MBs and can be downloaded in few minutes. The super quick installation process is as easy as placing the installation file on a specific location on your WebLogic server, configuring few additional startup properties for the WebLogic server and restarting it. The upgrades are hassle free and quick as well (matter of minutes). The best feature I liked about this tool is that it needs no separate hardware/software to run on hence saving on hardware/licensing cost. The tool runs on your existing WebLogic hardware and uses the derby database, a free file based database and is a part of the WebLogic install.
On the capability part this tool beats any WebLogic monitoring solution out there hands down. Its quick,fast and bug free. This tool monitors CPU, memory, JVM details, datasources, queues, threads and anything you would need to monitor on WebLogic. Apart from its great monitoring features it is also a great operations tool that can be used by middleware administrators, support specialists and developers. You can scan through files and folders on the server using this tool and download/upload or email files as needed. One can tail logs and scan for specific strings in them without having any access to backend.
The tool also is equipped with great diagnostic features like one can collect thread dumps, heap dump and JFR at a click of a button. One can monitor any log file for any kind of a string and get email alerts. The tool also sports an inbuild thread dump analyzer for helping with the thread dump analysis. You can schedule jobs using this tool and monitor their execution status via this tool. In case there are certain monitoring features unavailable in the tool you can write a script to do so and plug it in the tool to create beautiful graphs, collect and store data and send email alerts for the same. This is a great feature given the tool provides an admin a lot of flexibility by allowing customization in what they want to monitor. Finally, the tool can also help an administrator setup user-defined actions in case of specific events.
All the above features accompanied by numerous others make WLSDM our choice of solution for monitoring and maintaining the health of Emerson's vast middleware footprint. Using WLSDM we have been able to delegate many of the administration related tasks to end users and hence have been able to focus on more value based work. We have been able to increase our server uptime and stability by efficiently troubleshooting the issue root causes using WLSDM's diagnostic and monitoring features.
Rather than reacting to platform-based issues, our team has become more proactive in detecting them early and fixing them before our customers can. The product support is excellent and unmatched.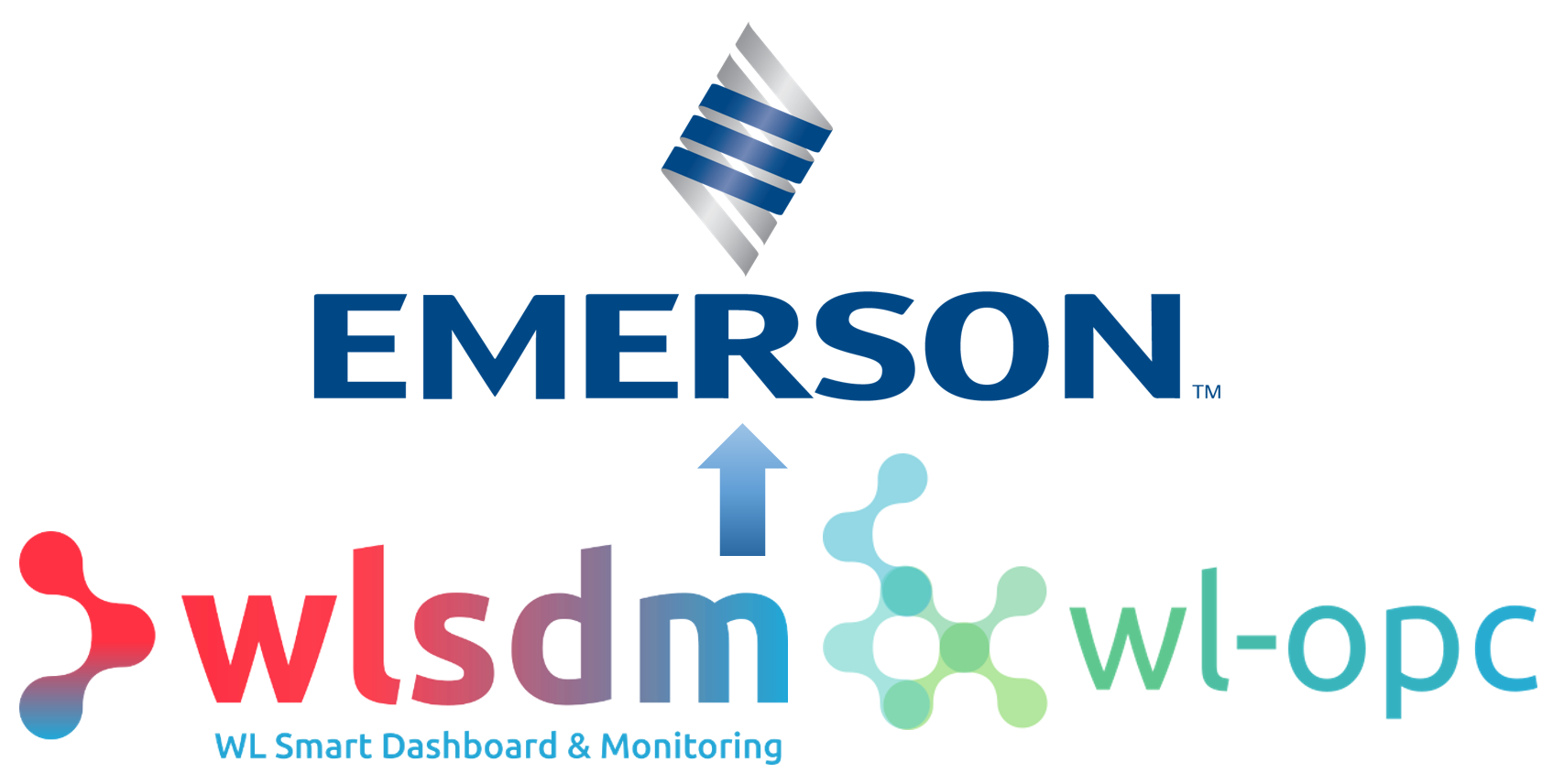 Fevzi Korkutata ( Product Manager ) and his talented team are very courteous and technically sound to fix any issue reported on time. They have been very generous to help us get enhancements in the tool as requested in no time. Overall, I would recommend this tool to anyone who aspire for a stable and performant WebLogic environment. Full marks to the product development and support team for coming up with such an innovative and intuitive product.
Soumya works as a Technical Service Manager with Emerson Electric Co where his team and he are responsible for implementing, managing and performance tuning the Emerson Oracle FMW Infrastructure. His area of expertise includes implementation, management and tuning of enterprise level HA/Standalone solutions pertaining to Oracle Fusion Middleware systems. Apart from being a hand on middleware administrator he trained and setup a team around the same expertise to manage round the clock Oracle Fusion Middleware servers for various Emerson Divisions and Business Units spread across geography. He is also responsible for managing customers, handling escalations, analyze customer requirements, design and implement FMW solutions and manage service. Soumya has an engineering degree in Computer Science and is also an alumni of XLRI, Jamshedpur, one of India's top B schools.