WLSDM Use Case and Success Story @ Telefonica del Peru
About Telefonica del Peru SAA
Telefonica del Peru SAA
| | |
| --- | --- |
| Sector | Communications |
| Industry | Telecom |
| Sub-Industry | Telecom Carriers |
| Founded | 10/09/1992 |
| Address | Avenida Arequipa 1155 Santa Beatriz Lima 1 Peru |
| Phone | 511-470-1616 |
| Website | www.telefonica.pe |

Telefónica is a Spanish multinational telecommunications company headquartered in Madrid, Spain. It provides fixed and mobile telephony, broadband and subscription television, operating in 16 different countries in the Spanish and Latin American markets with more than 120,000 employees. As of May 2017, the company was the 110th largest company in the world, according to Forbes. The Telefónica Group has been in Peru since 1994 and owns the largest fixed-line operator in the country. Since January 2011, Telefónica has operated in the market under the Movistar brand offering local, long-distance, and broadband services nationwide.
What We Delivered to Telefonica?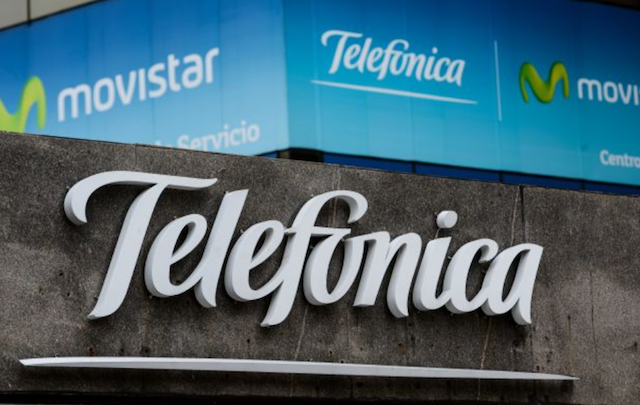 Along with the Unlimited WLSDM Product, Central WL-OPC (WLSDM Operation Center) product is also delivered to Telefonica. WL-OPC is the central operation and notification system which enables to manage application server infrastructure. The unique key features of WLSDM and WL-OPC gives it an edge over the similar products in the market, making it the right choice for Telefonica to opt for WLSDM.
Some of the key and unique features include;
WLSDM is a tool made compatible to personal devices such as laptops and mobile phones, making monitoring the WebLogic Domains on the go
Customizability according to organizations layout
Robust alarm generation infrastructure to keep workability at a maximum
Health managements for server states, deployment states, data source states and JMS states
What Telefonica achieved?
After using WLSDM & WL-OPC solutions with their existing solutions. (In Their Own Words)
Reduce troubleshooting time...
"WLSDM has helped us to produce finer analysis about the concurrent problems that we are faced with in the production environment for the data bus we manage and the Weblogic servers of the application. The result; WLSDM has helped us to reduce troubleshooting time in turn increasing work productivity."- Operation Manager @ Telefonica
Consolidated all kind of Oracle FMW WebLogic alerts: Health, JVMs, Logs, FMW Components…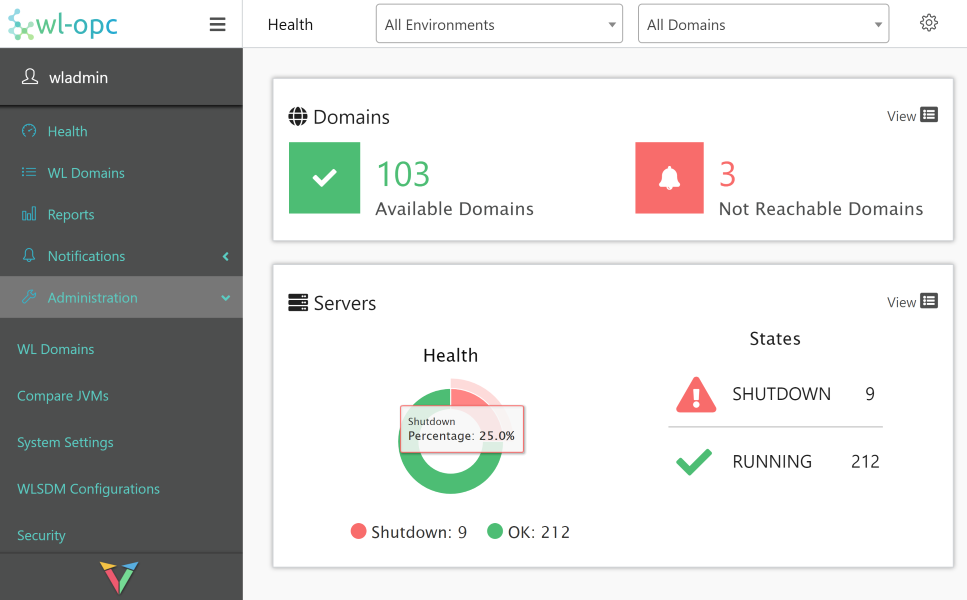 "It helped us to consolidate various alerts generated in the domains of the data bus. Therefore, making our team able to obtain quicker the root cause of the incident in the production environment"- Operation Manager @ Telefonica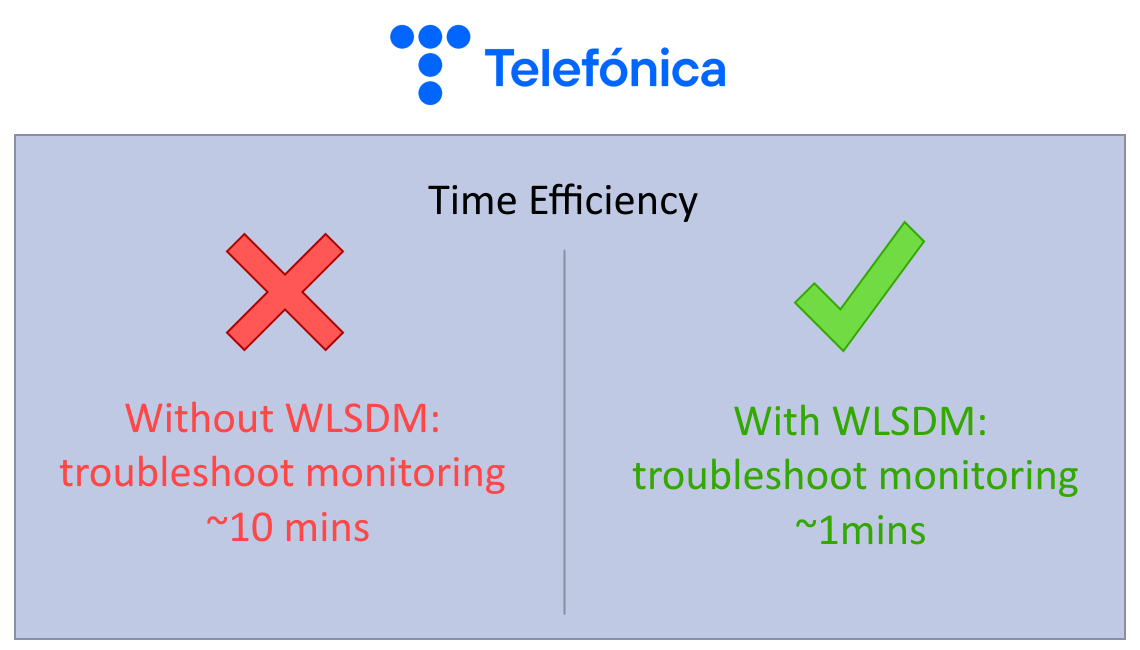 Summary: Ultimate Result for Telefonica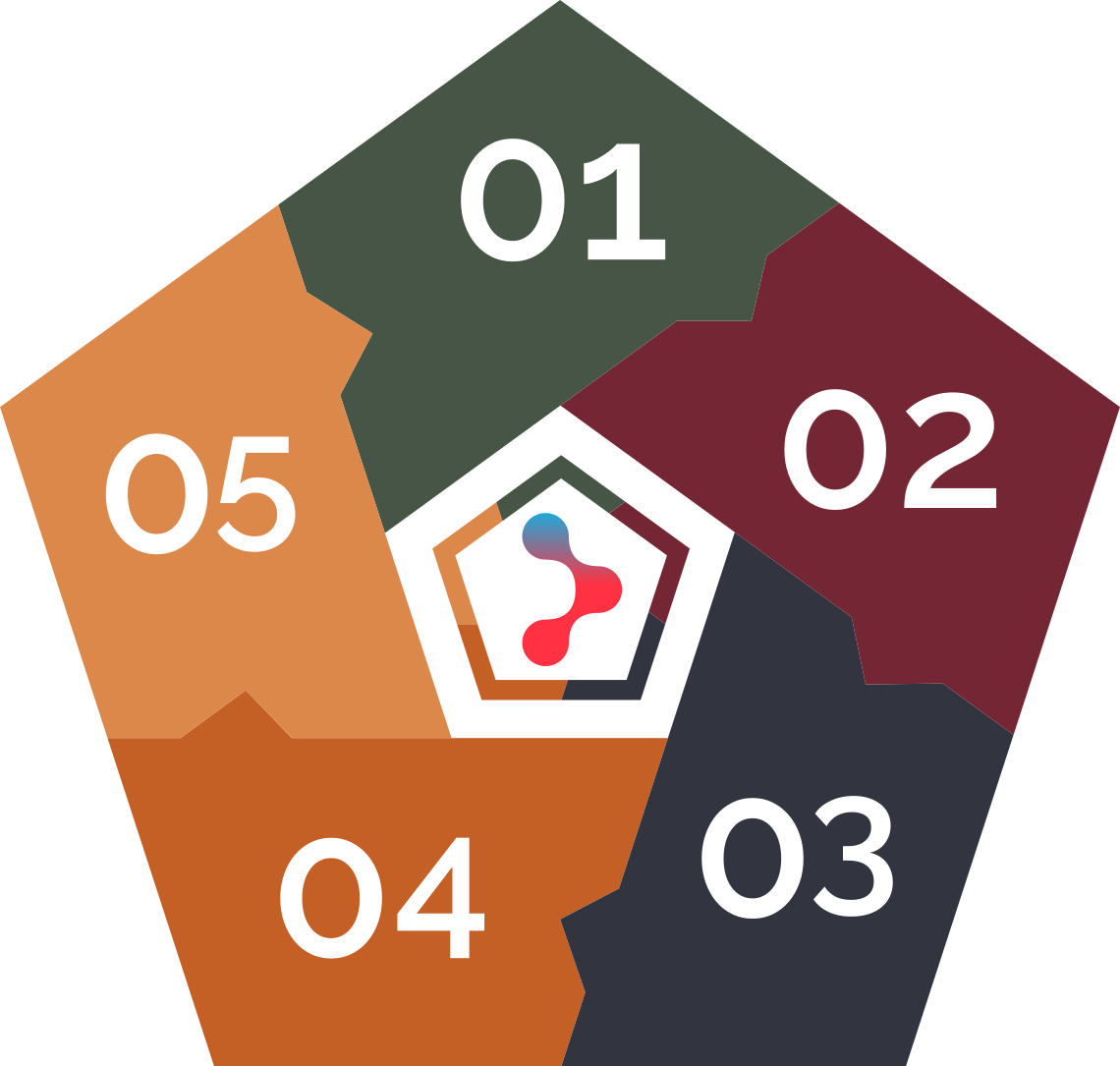 Very easy troubleshooting and diagnosing
Monitoring hundreds of Oracle WebLogic domains' HEALTH in one page → Available only at WLSDM/WL-OPC
Detect production environment problem's root cause real FAST → Available only at WLSDM/WL-OPC
Automate Oracle WebLogic monitoring and management with "WLSDM DevOps MBean" functionalities → Available only at WLSDM/WL-OPC
Detect HOGGER and STUCK threads immediately by identifying root causes at the same time. → Available only at WLSDM/WL-OPC
Create Your Own Operational Excellence
Oracle WebLogic and WLSDM complete each other BEST
WLSDM is Weblogic console extension which enables the monitoring of Weblogic JMX MBean metrics and the Weblogic domain assets such as their health and servers. WLSDM stores and generates graphical reports of any Weblogic metric values from present to past. WLSDM installation is designed to be extremely user friendly and the whole process of downloading and configuration takes a few minutes. Similarly, the upgrades to the Weblogic system are convenient and does not take much time. WLSDM is specifically designed to avoid extra hardware and licensing costs that may incur with similar products. The tool can be uprooted to the existing Weblogic hardware and uses embedded Derby Database, which is a free file-based database system. This Derby Database comes along with the WebLogic installation package.
Telefonica @ Lima, Peru

Seven (7) great reasons to visit Lima – Peru's Underrated Capital;
Reason-1: Telefonica del Peru 😇
Read the complete blog post about "Lima" here: https://adventurousmiriam.com/lima-city-of-kings/