2023/09/26
WLSDM File Explorer
WLSDM file explorer is easy way to view, download, upload files
WLSDM admins can deploy applications or files with using WLSDM file explorer's "Upload" feature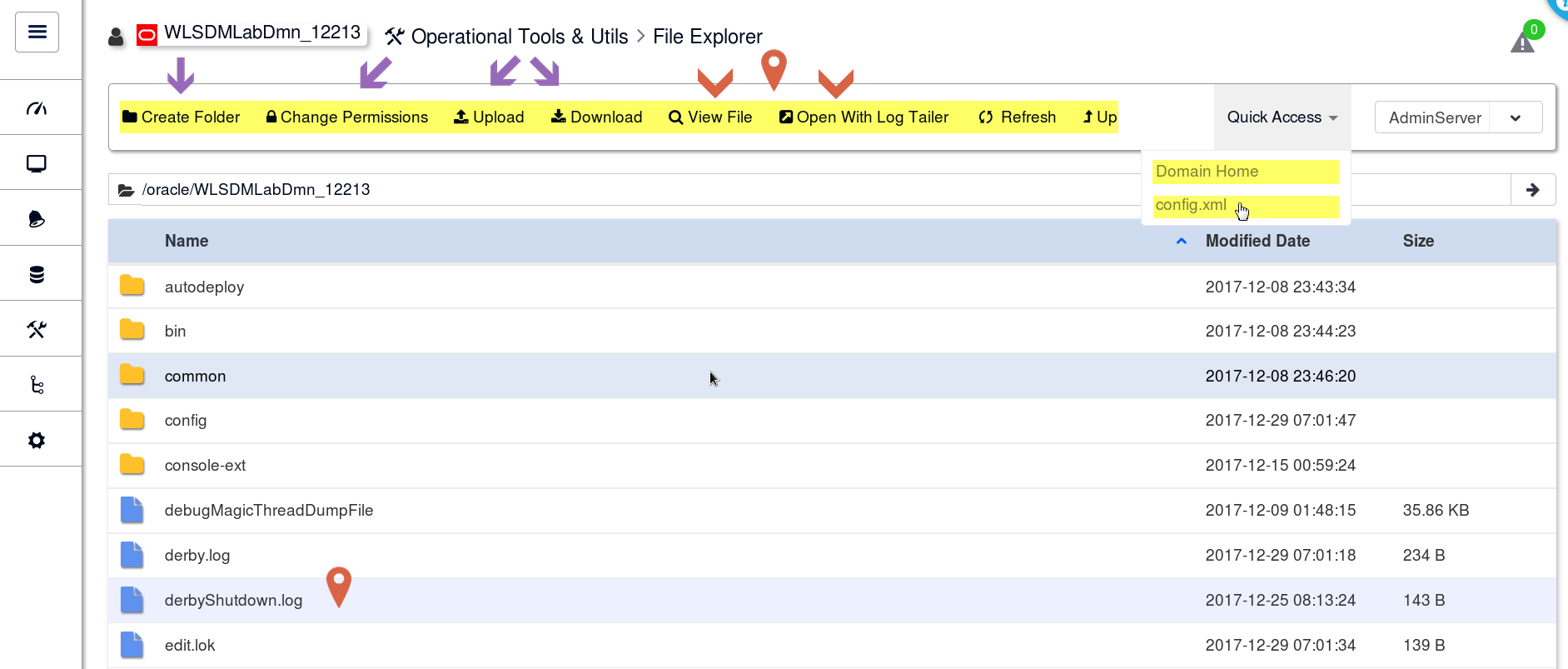 File Explorer Usage
Easy way to Deployment !
Click "Upload" button from WLSDM file explorer.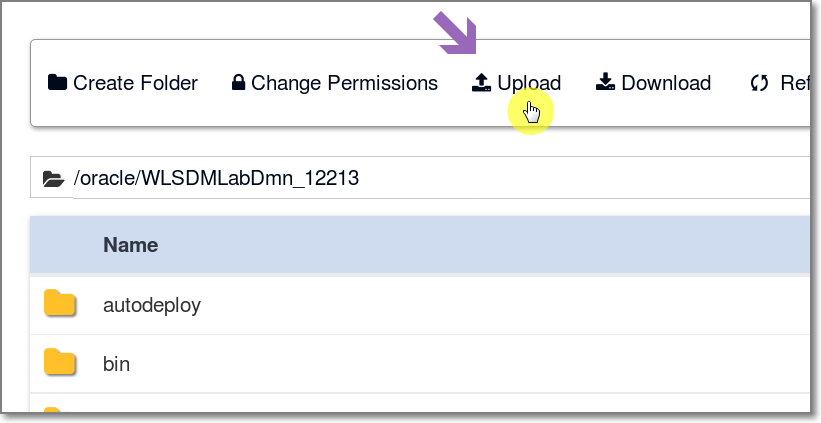 Click "Choose file" upload file to domain.
Finally click "Upload" button from modal window

Change File Permisson Feature...
WLSDM gives you authority of changing file permission as admin user
with this feature admin users can give or take "Read", "Write", "Execute" file permissions of "User", "Group" and "Other".